Steering you in the
right direction
We provide our clients with long-term direction, not just a map to a one-off destination. Leveraging industry know-how and conscious planning, we dig, define, design and develop your product as an extension of your team.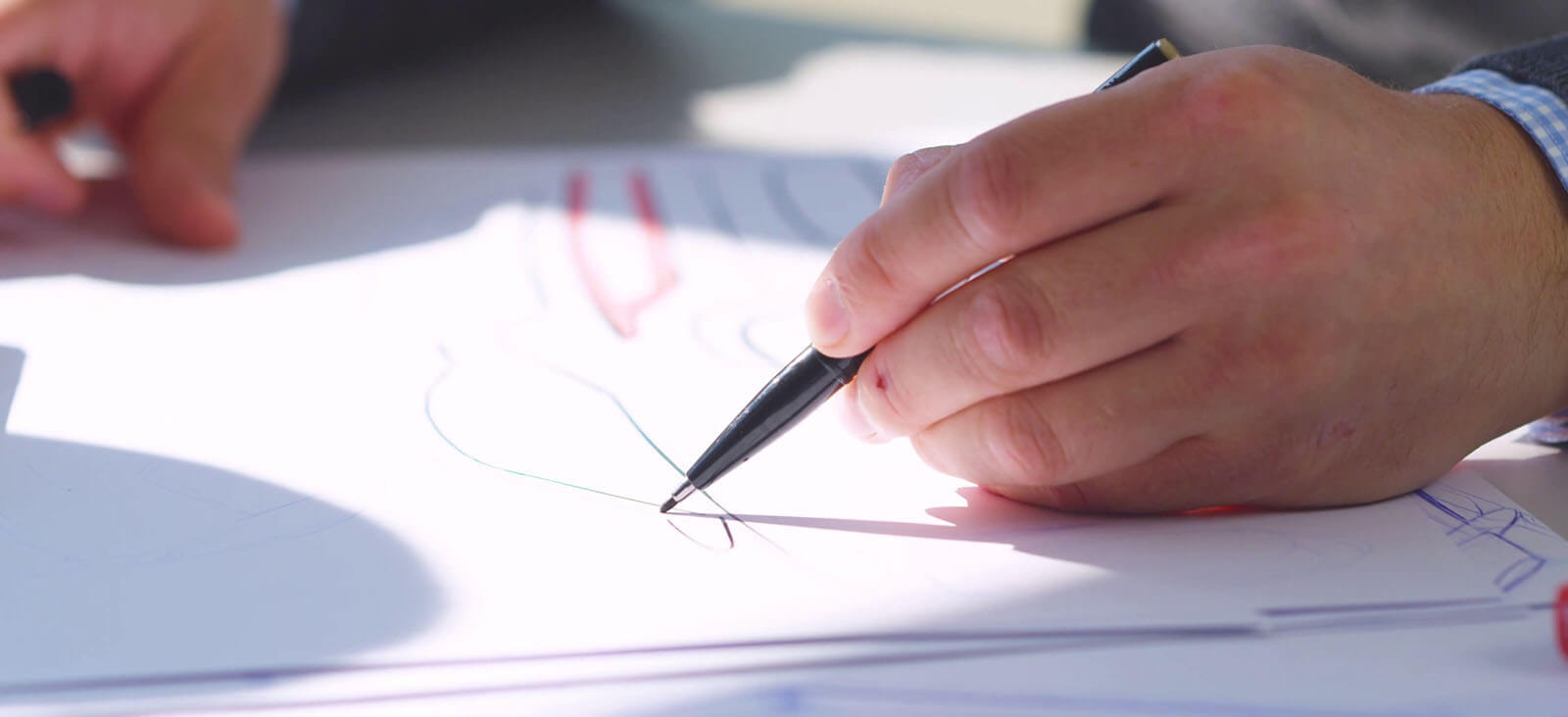 01
Digging
In this phase we dig up, rather than simply assume, what the problem is. This involves understanding your business, brand, users and technology. But, we also take time to speak to people who are directly affected by the problem at hand and experts who have key insight.
Future Scenario Exploration
02
Defining
With the insight from the digging phase in hand, we will help you define the challenge. By narrowing down our insights to establish the project's main objectives, we will steer you past 'interesting' ideas and take you on the twists and turns that lead you to fresh and exciting opportunities.
Design Brief
Business Case Rationale
Value Proposition
Design DNA
Product Portfolio Strategy
03
Designing
We're blurring the lines between you and our team. Through consistent collaboration and in-studio workshops with designers, users, partners and you, we'll have open discussions and exchange ideas that spark innovative solutions. To bring us closer to the final product, our team also builds prototypes. This gives us the opportunity to discover intuitive appeal, test customer experience, foresee obstacles and design solutions more quickly. 
Ideation
Model Building
Exterior & Interior Styling
User Experience Design
Color, Material & Trim
04
Developing
We don't just design a product, we help you make it a reality. MODYN will step in as your engineers or work alongside your in-house engineering team to refine the model, liaise with manufacturing, streamline elements and ensure the character of the product remains intact throughout production. 
Concept Engineering & Prototyping
Feasibility Testing
Class A Surfacing
Supplier Identifications
Visualizations (VR, Video & Imaging)
Our
designs
Learn about more about our process, creative solutions and industry-leading innovations.
see all work
Creative, strategic partnerships
Just as each project requires a creative, strategic approach, so does each partnership. At MODYN, we work with clients in a variety of capacities to help them move their business forward. Sometimes, that is a typical retainer as a design studio. Other times, it is working with a startup as a stakeholder or strategic partner. We are also open to royalty structures for the right products.
talk to our team