Hamax
Outback
The Next-Gen Kids Bike Trailer
Case

A novel spin on a classic product for a heritage brand

Client

Hamax

Industry

Bike Trailers
A pioneer in safe children's transport on bike and snow since 1956, Hamax wanted to reimagine the design and usability of the bike trailer. Impressed by the unique character and iconic design of the Yepp children's bike seat, Hamax approached us to bring that same novelty to the bike trailer.
Our team actually looked at the Hamax bike trailer project from the point of view of the stroller industry — focusing on how we could streamline folding and packing so that it was simple and intuitive for parents. We also wanted to optimize its functionality, making it a platform for outdoor activity. This led us to design features like an extra wheel for better handling and slots for skis. Leveraging our extensive knowledge of stroller safety, we also designed the Outback with the highest safety standards.
Digging
Our team started with an envisioning workshop to get a feel for the character and usability of the bike trailers on the market. What we found was that many were quite basic — mostly just fabric attached to aluminum poles to create a tent and wheels on a chassis underneath. The designs were also boxy and focused on simple functionality, preventing any sort of emotional connection with the product itself.
Defining
With an extensive background in stroller design, we knew we wanted to infuse this new bike trailer with our knowledge of intuitive usability, lightweight components and a compact folding system that would set it apart from the rest of the market. The Outback had to be enjoyable to interact with — from its aesthetics down to its ease of use.
Designing
The base of our entire design were these two rings that made up the frame, their rounded edges adding a friendly character. Their construction out of durable yet lightweight aluminum also provided optimal protection for children by acting as a roll cage. Our design also included a patented folding mechanism which allows parents to easily collapse the frame on itself for quick packing.
Developing
After extensive 3D CAD modeling, we presented a totally functional model — outfitted with features like folding and proper suspension — that Hamax used as a standard of quality through production. While MODYN didn't stay on the project during the development stage, we were asked to advise the team during production on how to keep weight down and to select the fabrics, color and trim.
Double locked connection point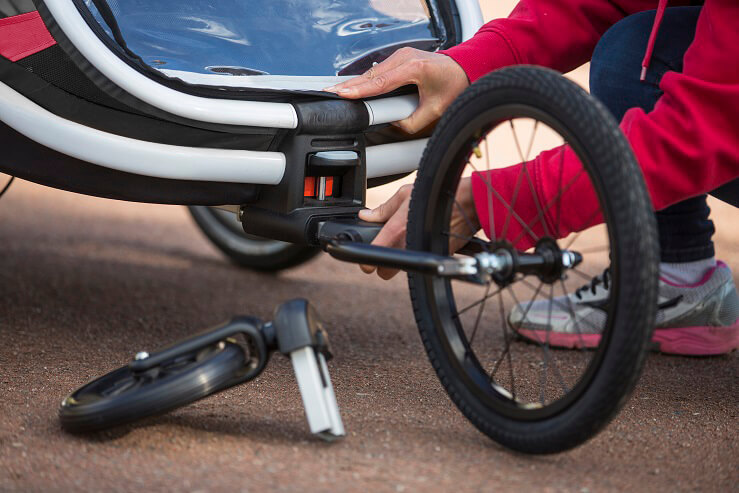 Easy accessible luggage space
2016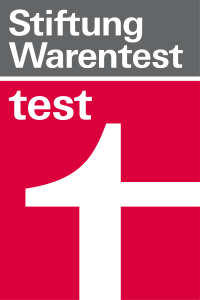 Stiftung Warentest Test winner
2019
What our client has to say
"Together we managed to create a next-generation bicycle trailer. MODYN had a lot of added value because they know the cycle and transportation market very well and they could — at a relatively fast-pace — provide a market overview and give us the right direction for this new product. "
"We are also designers and engineers, and we can do idea generation and market research. But, MODYN has a lot of experience and therefore were able to do it in a short period of time. It gave us a kickstart, and by cooperating with MODYN in the engineering phase, we were able to keep that speed as well. "
Jesse van der Leeuw, Manager New Product Development at Hamax