Quinny
Hubb
The Iconic Mono-to-Duo Stroller
Case

The flexibility to move and grow with a modular stroller

Client

Dorel Juvenile

Industry

Strollers

Awards

Red Dot Design Award 2019, Baby Innovation Award 2019
Quinny wanted to give parents a new and flexible solution to mobility. MODYN was challenged with designing a revolutionary stroller that would not only position Quinny as an innovation leader in the juvenile product segment, but create a design that revived and exemplified their iconic brand lines and character.
Quinny knew MODYN was up for the challenge because we were the design team that helped launch, and put the Quinny brand on the map in 2005 with the Zapp and Buzz. It was this deep understanding of their brand that allowed us to go back to the roots we had planted and design a stroller that would reposition Quinny at the top of the industry. At the same time, we were being trusted to design a duo-stroller that added something new to the already saturated market — this is what led to the innovative integrated slots and mono-to-duo functionality.
Digging
While researching the customer and market alongside the Quinny sales and product development team, we uncovered the lack of truly flexible duo strollers. What was missing was a compact mono stroller that could be quickly, easily and affordably adapted into a duo stroller as families grew.
Defining
Through co-creation and brainstorm sessions with the Quinny team, we landed on the idea of designing a compact stroller for one child that can comfortably adapt to two. This stroller would give parents the freedom to move and grow with integrated, adaptable features that were flexible to their changing needs.
Designing
During this multifaceted design phase, one of the most eye-opening tools was the use of models and mockups, giving our design team the freedom to explore different ways to position two children in one stroller. This approach allowed both the Dorel Juvenile and MODYN team to focus on defining elements of the Quinny brand, like inherent comfort and parent-child connection.
Developing
Using 3D CAD models and rapid prototyping, we tested everything from the slot-system to the folding mechanism and foot space — making sure the design had inherent usability and met rigorous safety standards. This prototyping process also allowed us and the Dorel engineering team to foresee future obstacles long before manufacturing began while further refining the design.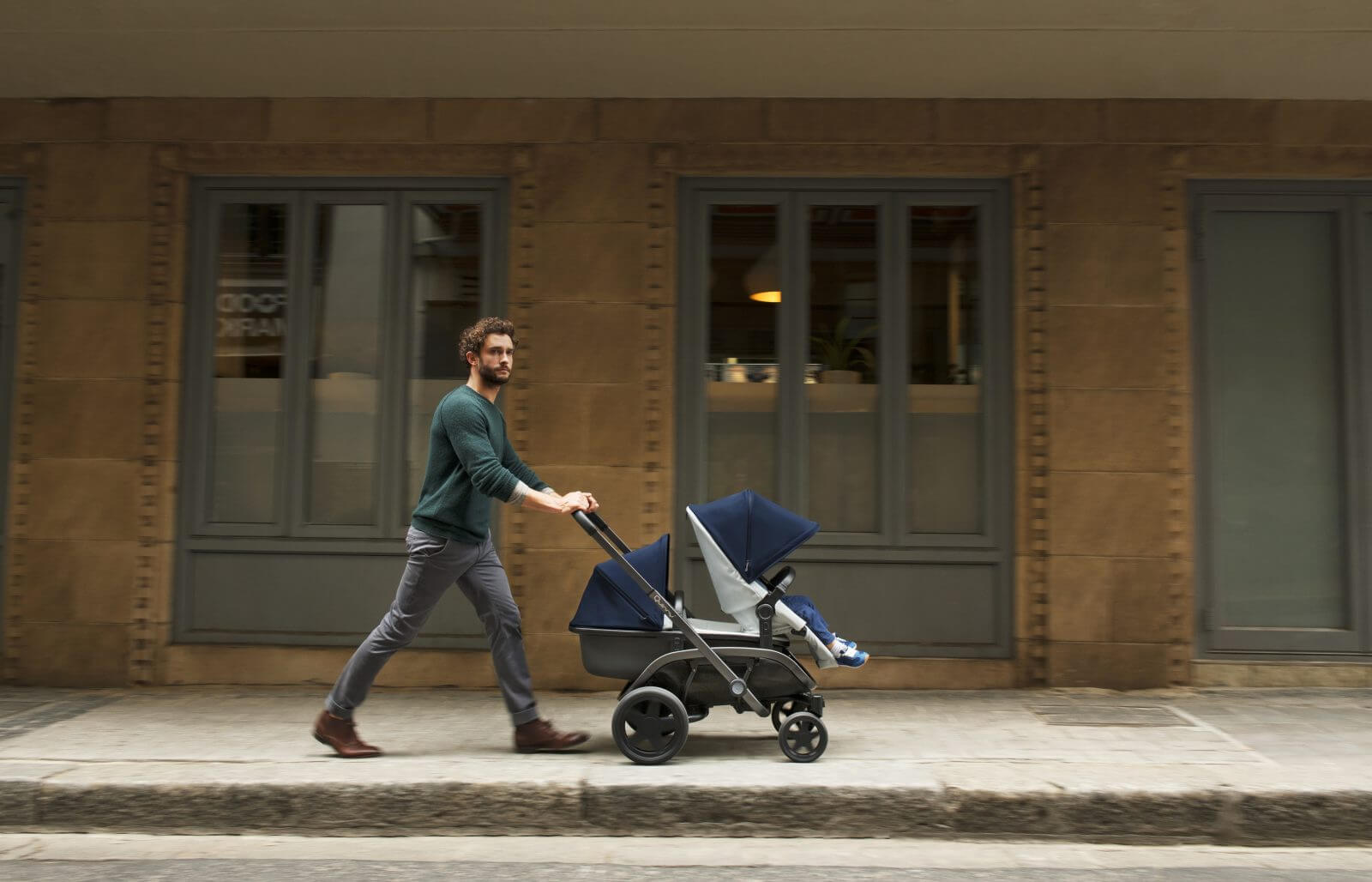 Mono-to-duo functionality
Sun canopy with UV protection 50+ and peek-a-boo window
New lines. New possibilities.
The Hubb was far from the first duo-stroller to hit the market, but the design was fresh and unmatched. With the novel and unconventional frame design that didn't hinge the handle to the back wheel, we were able to create more space for storage and adapt creative and convenient seating configurations. To this day, the Hubb has been a major success for the Quinny brand, being sold globally and winning a prestigious Red Dot Design award.
2019
Baby Innovation Award Nominated
2019
What our client has to say
"MODYN is always reliable, but there were also great surprises. They always presented a prototype with the 'wow' effect that made us think, 'Where did this come from?"
"Even though it wasn't a fully designed product, the essence and functionality was clear to us in that moment. It would give us the energy and the motivation to go on knowing we had something tangible in hand."
Andrea Moerenhout, R&D Director Dorel Juvenile