The Modular Stroller System That Just Keeps Giving
We are thrilled to see our client Dorrel Juvenile take home an epic win — the Red Dot Best of the Best Award for their Plaza+ stroller. Only given to about 75 designs a year, this is a pretty big deal. Selected out of more than 6,500 entries, Best of the Best designs are recognized for their ground-breaking design quality. And now, it's MODYN's second Red Dot Best of the Best we have won!
The Maxi-Cosi Plaza+ is part of a modular stroller platform we designed a while back for Dorel Juvenile. This modular platform design has not only been an award-winning success, but allowed the brand the flexibility to keep building and innovating upon a proven, flexible system and bring strollers like the Plaza+ to the market. 
The award-winning Maxi-Cosi Wheely platform
The story starts a few years back when Maxi-Cosi asked us to help them design three strollers that balance universal appeal with local adaptability. Because the brand wanted to design the three strollers for different regions that have different needs, norms and preferences, Maxi-Cosi really needed a modular system that would allow them to be adaptable. At the same time, they wanted to infuse the design with classic Maxi-Cosi lines that would make the strollers instantly recognizable.
With a deep knowledge of stroller design and the heritage of the Maxi-Cosi brand, Dorel Juvenile trusted us with supporting them from inception through production. At the same time, they wanted us to leverage this understanding to advance innovation and push the brand further — leading to features like duo-functionality, one-hand folding and the iconic ShapeOfYou memory foam inlay.
"I think the advantage of working with MODYN was that I could feel that this concept wasn't just a high-level thing," Olivier Garreau, Director of Product Marketing Dorel Juvenile, explained.  "They really knew the category and mobility — and the transition between concept and reality was faster and smoother because of this."
Part of our modular design process for the Maxi-Cosi Wheely platform
Quick, easy folding capabilities
Modular design framework for the Wheely that Maxi-Cosi continues to use today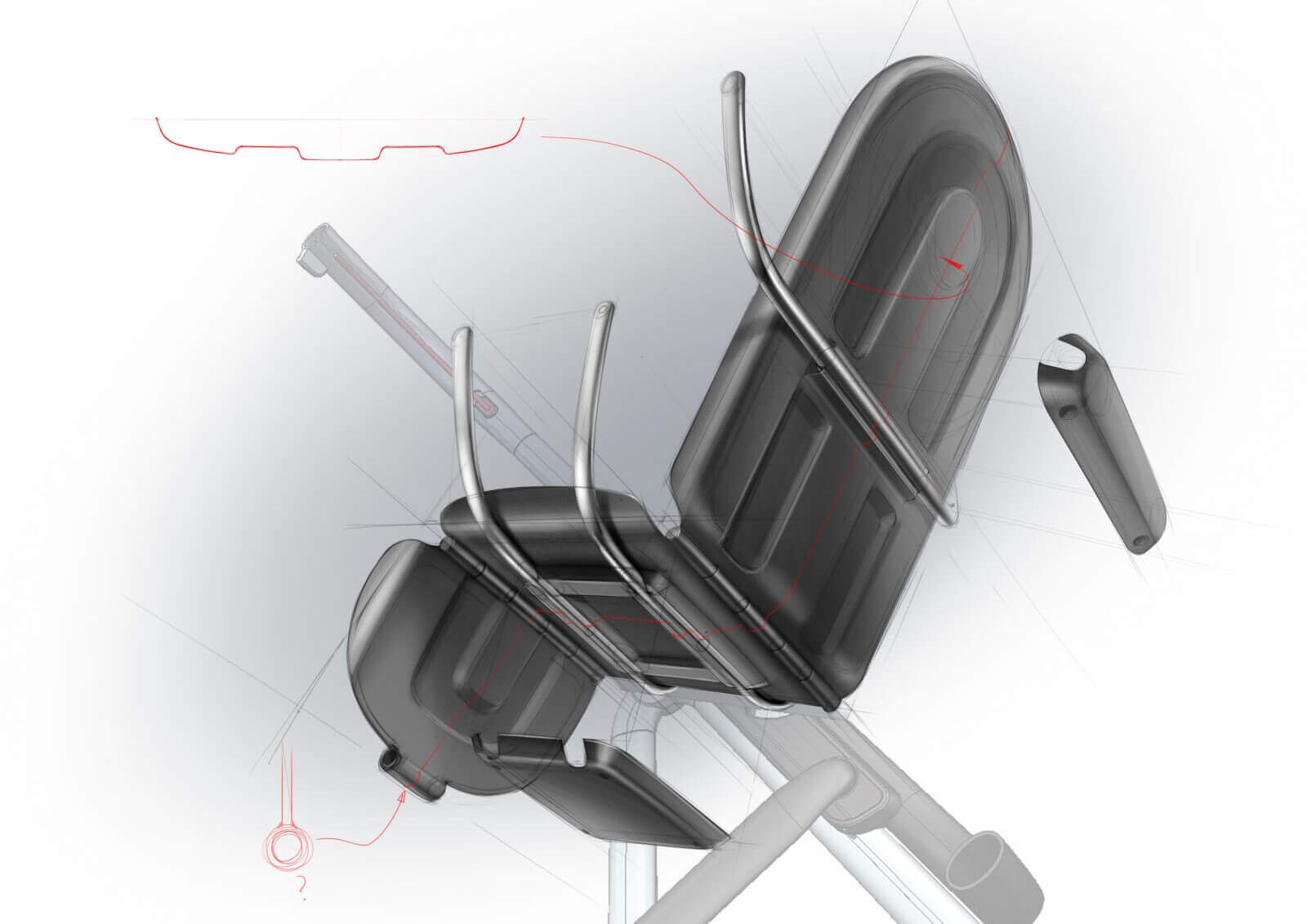 Up close with the modular design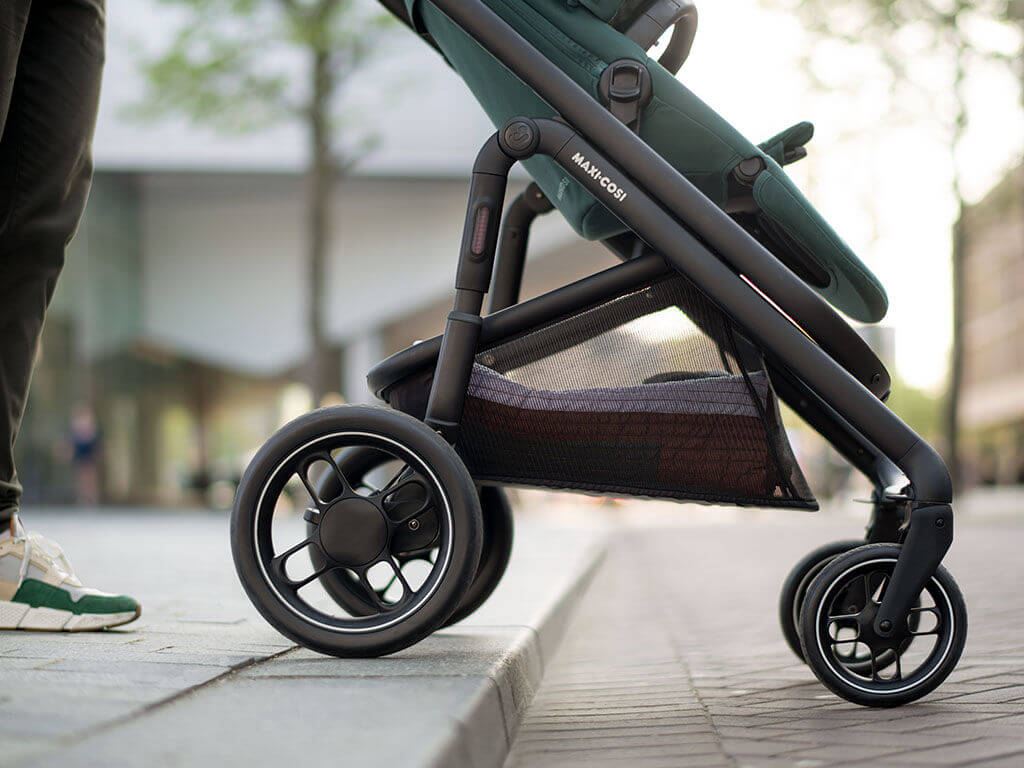 The Maxi-Cosi Plaza+ which uses our modular framework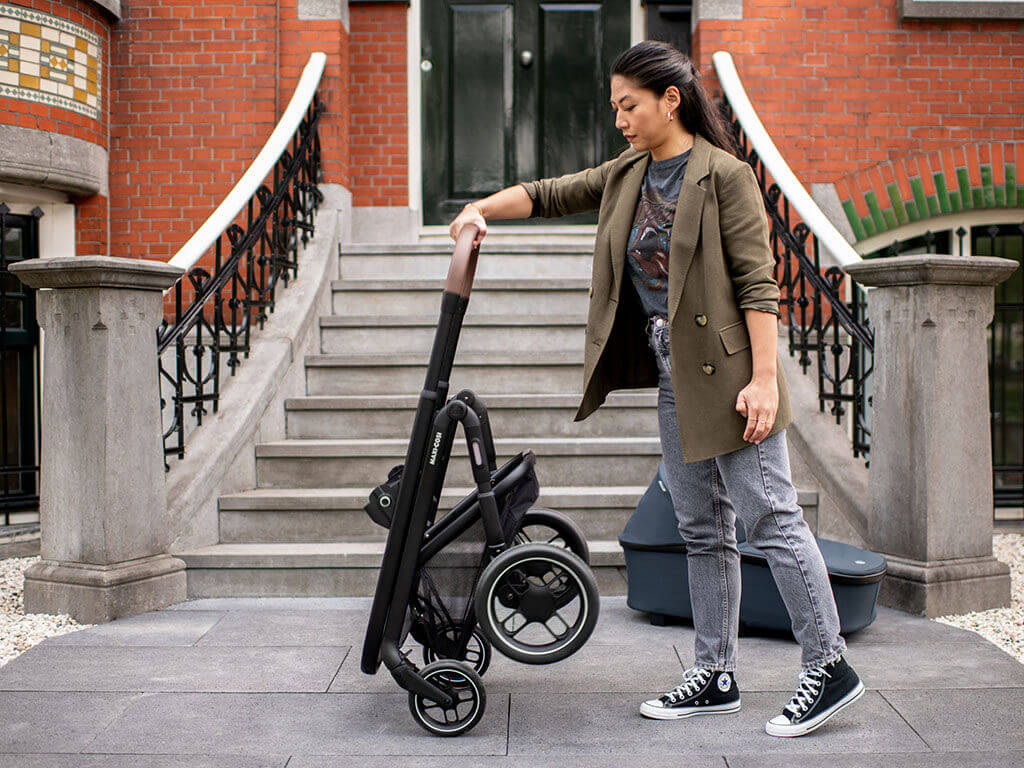 The Maxi-Cosi Plaza+ which uses our modular framework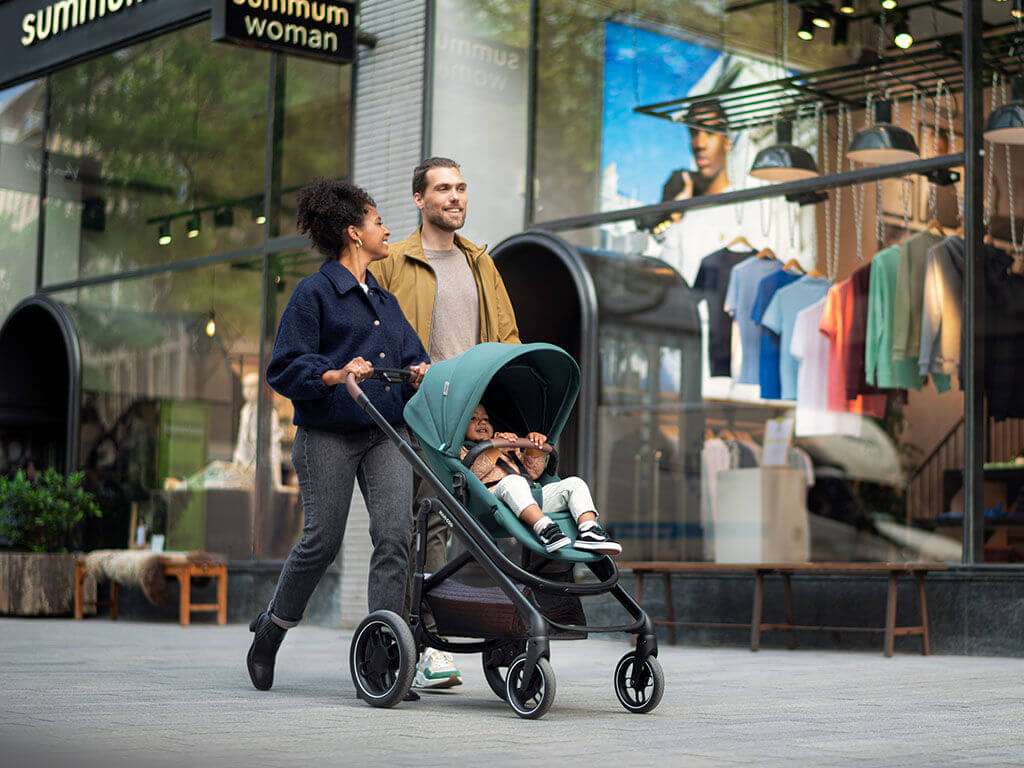 The Maxi-Cosi Plaza+ which uses our modular framework
The exciting, lasting benefits of modularity
Designing a modular shape and frame for the line of strollers, Maxi-Cosi was able to give parents the flexibility they needed — like going from mono to duo, or replacing a bassinet with an upright seat, as with the Lila But, the modular design has also provided the brand with much-needed flexibility for future designs and production, like the Plaza+.
Designing the Plaza+, Maxi-Cosi would have had the benefit of not only having a modular framework to start building off of, but the understanding that they could quickly produce this stroller since so much of its framework was already in production. 
Now, a modular system that was initially designed to help them reach three different markets with a slew of different features could easily be built upon to further expand the brand's reach and appeal. 
While our work with Maxi-Cosi is a great example of how modular design can benefit brands, this is a design strategy that can be leveraged across industries. Below, we list some of the biggest returns on this kind of investment. 
Clear starting point


With a modular design, you have a clear starting point. In this case, the frame of the stroller that was purposefully designed to accommodate new features and innovations. This allows you to quickly and easily zero in on your target market and customer, designing solutions specific to their needs rather than focusing on the basics to get this product off the ground.

Time savings


Not only is time saved in the design process, but production, too. Since many of these main parts are already in production, you only have to worry about producing the new parts rather than entire new frameworks. This isn't just time saved on the production line, but in sourcing new materials or manufacturers, too.

Enhances the product lifecycle


Modular design also enhances the lifecycle of a product. With a framework that is proven, flexible and efficient, you can easily redesign elements to fit new trends and tastes, as well as customer needs, instead of having to start completely from scratch.

Sustainable


If you think about the above points in terms of sustainability, modular designs help companies make more sustainable choices. Extra parts or entire modular frameworks that might have gone unused for one product can be repurposed for another, updated design. What's more, raw materials you've invested in for certain parts can be used for new, modular designs of future products.

Enhanced brand identity


An iconic modular design can go a long way for your brand, too. With recognizable lines and character, you can leverage that customer familiarity and adoration to bolster your brand identity for years to come. Plus, modularity provides flexibility that customers love — allowing them to change and add to their beloved product for years to come as you produce new parts or features or as their needs change. 
Have you ever considered modular design?

Get in touch to talk to our experts about the world of possibilities we can unlock with our creative process.